Spot Light
Features in •Modern Salon • Behind the Chair • Kenra Professional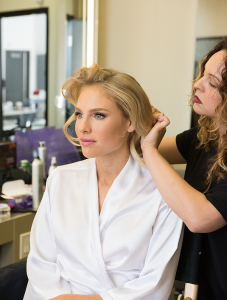 Mannequin Monday <—- Click on the link for the formula!
Mirella Manelli (@MirellaManelli), the Technical Educator in California for Kenra Professional, offered up this two beauties for #MannequinMonday and we had to know more. Here she shares the details:
"The mannequins feature our upcoming 2015 Artistic applications that will launch in spring," she says. "My formulations incorporate Kenra Creative Colors that will be available on March 1st. Creatives will feature eight vibrant colors that include: blue, red, orange, pink, magenta, teal, yellow, and violet, plus a white to create pastels."
Behind The Chair <—- Click here for the full article!
Another BTC Insta follower, Mirella Manelli, spilled on how she got the look! Complete with the color formula, step-by step and a few tricks up her sleeve, here's how she did it! She even sent us a little BTC lovin' in her new tee!